Display Quick Links
To access the quick links, press on the navigation on the bottom right corner of Collaboard. Every user independent of the role can display the Quick Links.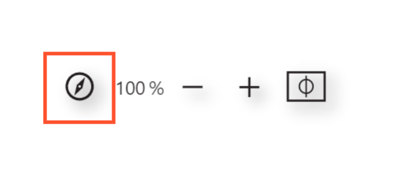 After clicking on the button on the right side the panel below gives an overview of all the quick links in a project. To jump to a Quick Link, double-click on the image or select it and click on "Go to link"
The panel stays open until you close it. You can use the Quick link feature for example to create an agenda for your workshop.
.