You can invite others to your Collaboard projects. You can invite other Collaboard users and guests.
To invite someone to your Collaboard project, click on the "Share" icon.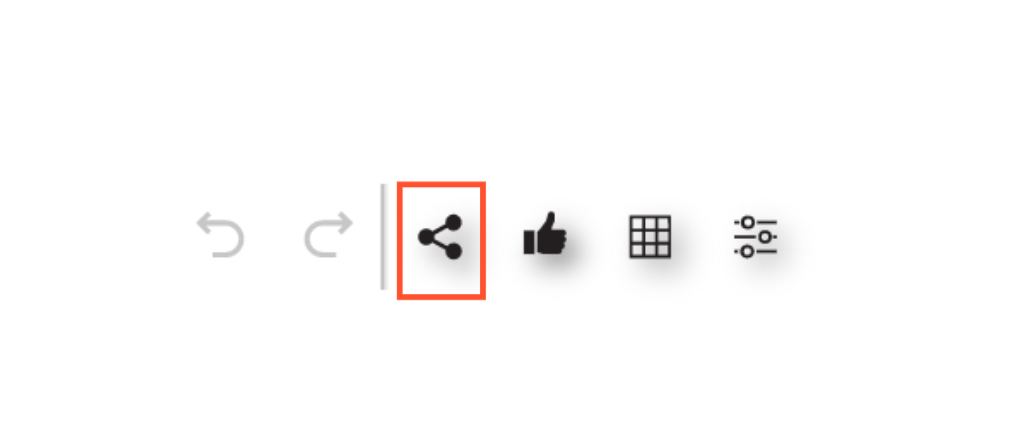 Invite people by email
Enter the email addresses of the people you want to invite to your Collaboard projet. All the people you invite by email need a Collaboard account.
You can't invite guests by email.

As soon as you start entering an email address, you get a new view.
(1) You can enter or copy-paste more email addresses.
(2) Define which permissions the invited people will have when they get to the board.
(3) Write a message for the invited people.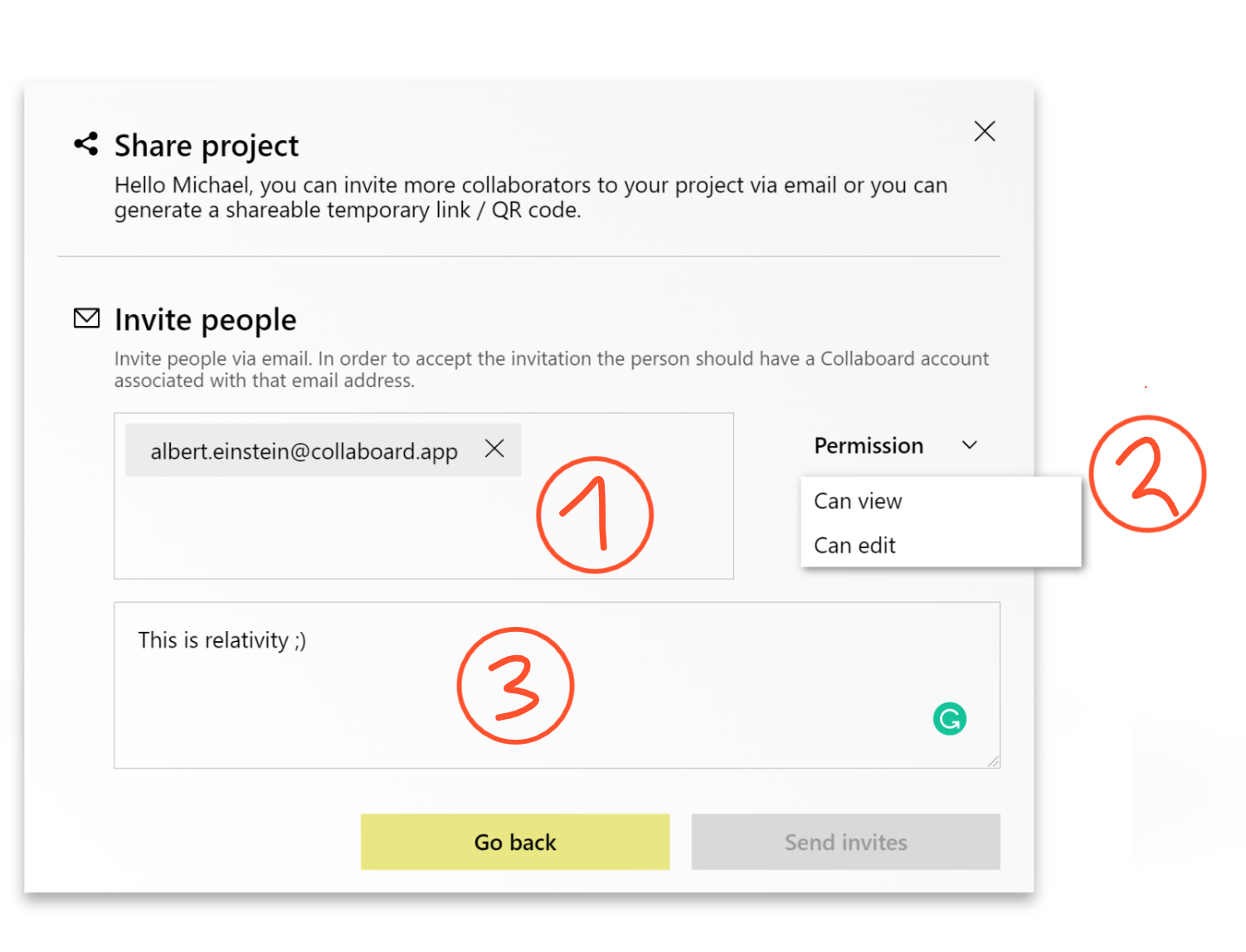 Share a link or a QR Code
You can create a link or a QR code that you can share by email, in a chat or in other ways with people you want to grant access to your board.
(1) Invite registered users. If you generate a link for registered users, people need to have a Collaboard account to access the project.
(2) If you choose this option, people do not need to have a Collaboard account. You can invite them as guests.
(3)Choose for registered users and for guests the permissions you want to give to them. You can create one single link to invite registered users and guest users.
Please be aware if you share a link only for guest, this will not work for registered users.
(4) Choose for how long the link shall be valid. When the link is not valid anymore, people can't use the link to access the project. If you invited registered users, they see the project you invited them to in their list of projects. If you invited guest users, they will not be able to access the project anymore.
(5) You can protect a board with a password. Set here a password and when people want to access a project, they need to enter the password on a website.
(6)If you are inviting guest users they enter as guest your board and you do not know their names. If you choose the "Require user identification" then people need to enter a name on a website before entering the project. With this, you know who is working on your project.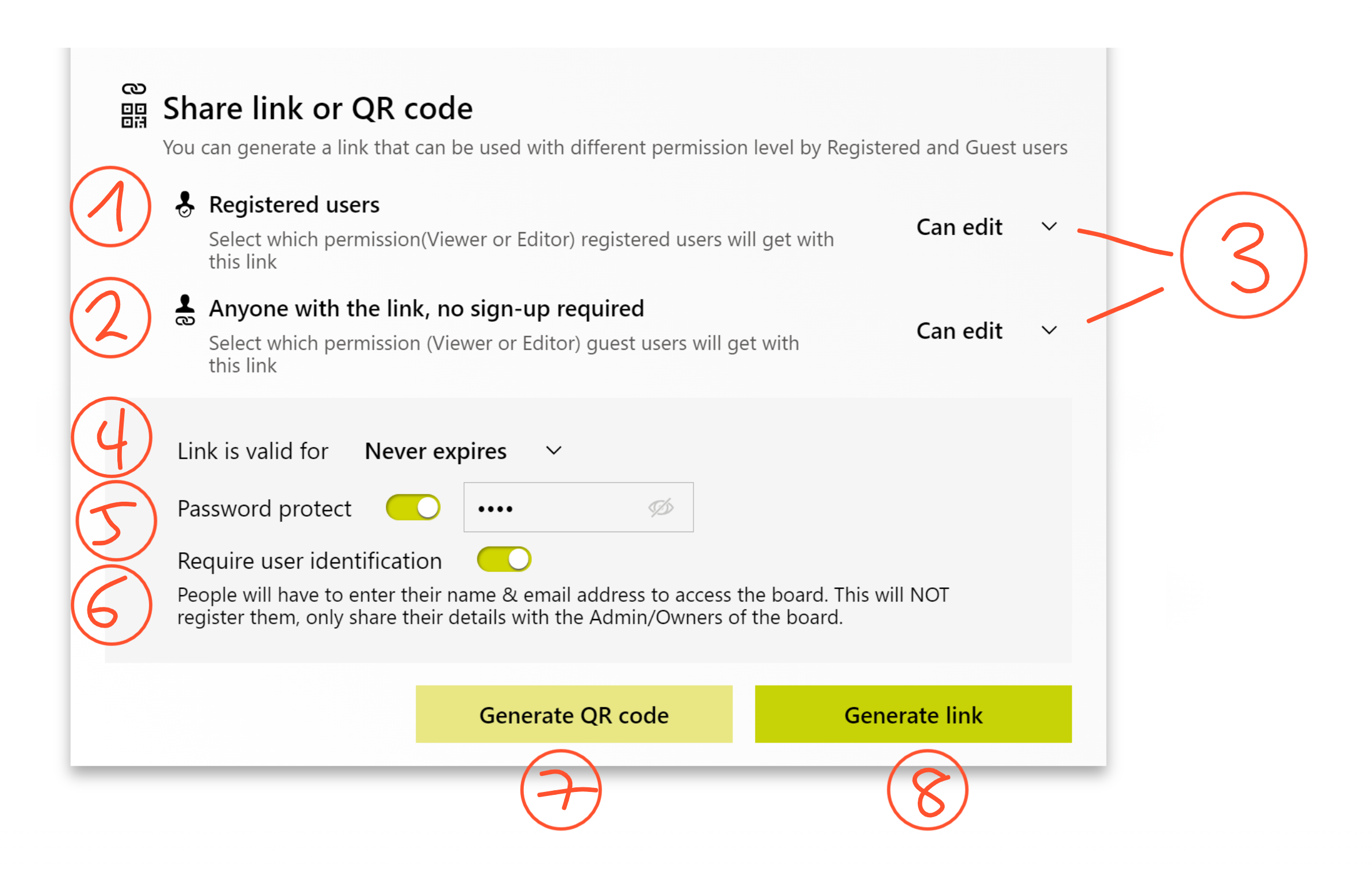 (7) When you click on "Generate QR code", you get a QR code you can share with others to access your project.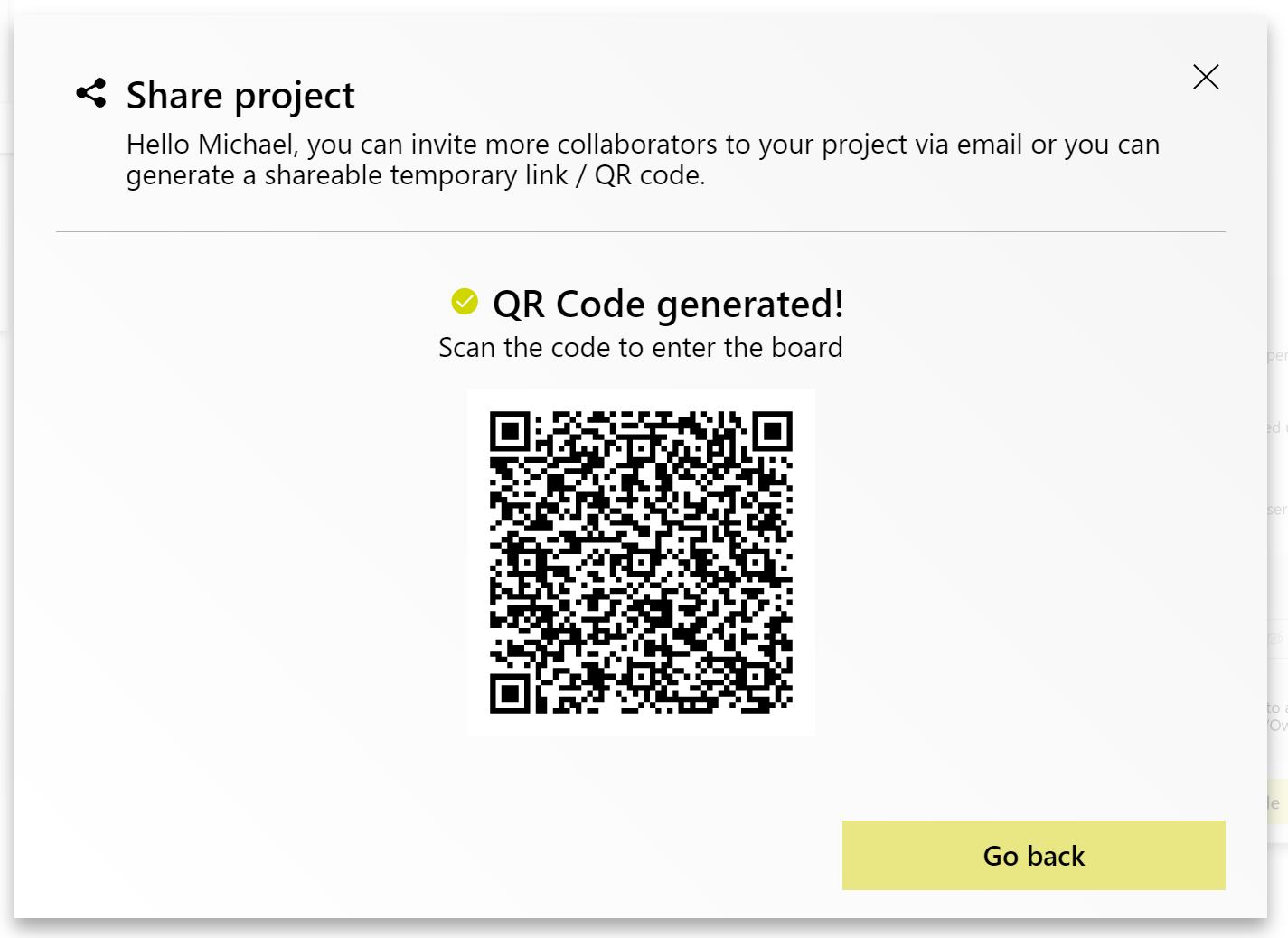 (8)When you click on "Generate link" a link is generated. The link is automatically selected and you can copy it.