Lock and unlock objects
To lock an object, select it and click on "More" and then on "Lock":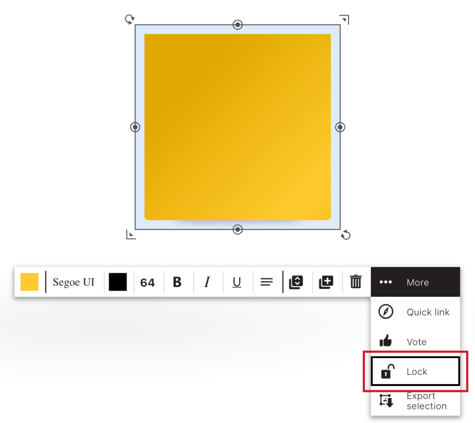 To unlock objects, you need to enable this feature. With this approach unlocking objects is a "hidden" feature and the possibility that someone accidentally unlocks an object is lower.
Go the "Select" in the toolbar and enable "Select locked objects". Now you can select locked objects and unlock them.