You can buy a Collaboard subscription with your Credit-Card directly in Collaboard.
When you are logged in to Collaboard go to this website:
https://web.collaboard.app/plans
Now you see the different subscription plans you can purchase.
(1) Choose the currency you want to buy with. You can choose between CHF, EUR and USD.
(2) Choose the subscription plan you want to purchase and click on "Buy".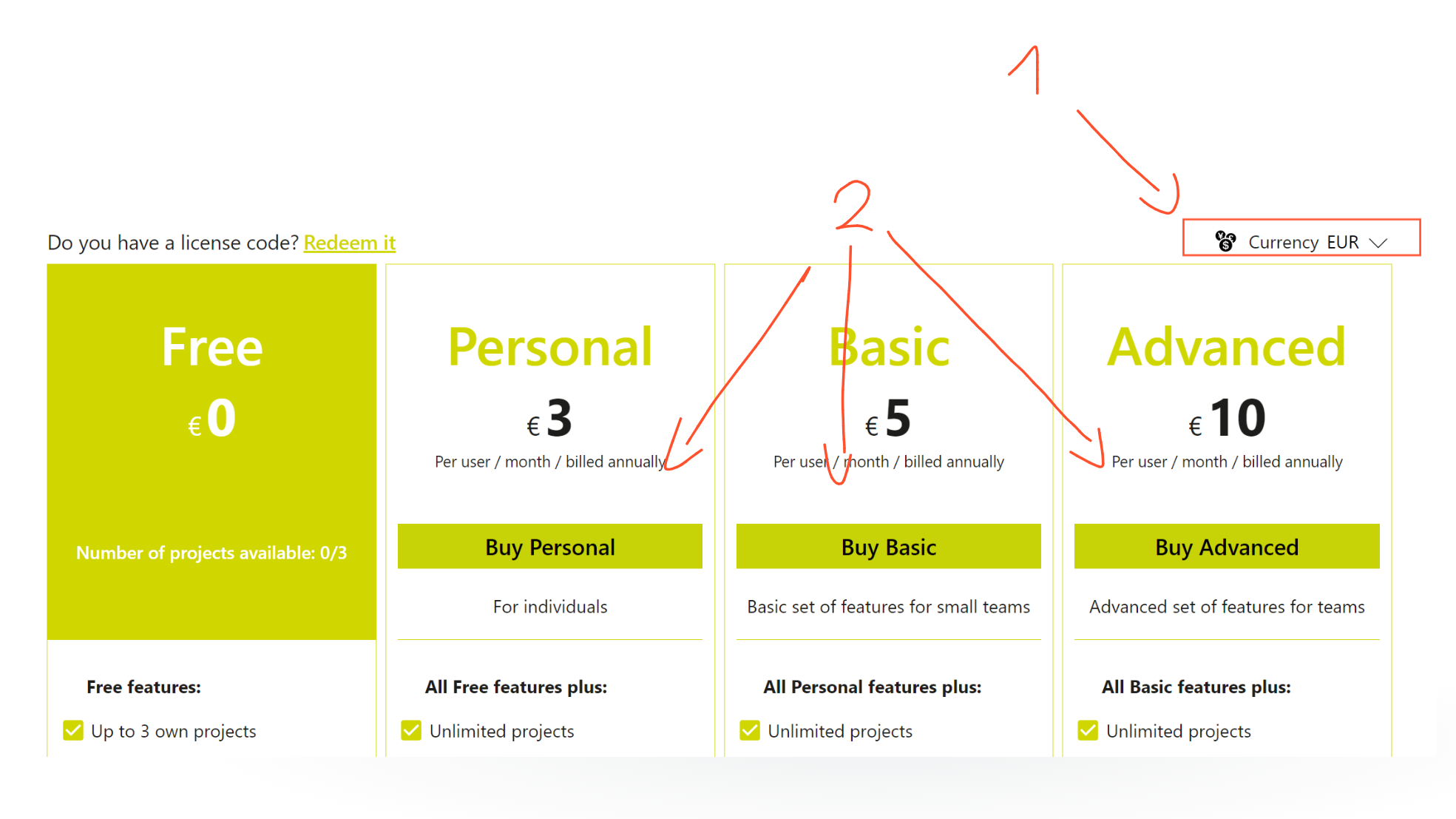 Decide now whether you want to buy an annual or a monthly subscription. You will get a discount on the annual subscription.

Enter the number of users you want to subscribe to in the "Membership Subscriptions" field. After the purchase, you will be able to add users to your subscription plan.

Enter a promo code if you have one and click "Proceed to payment".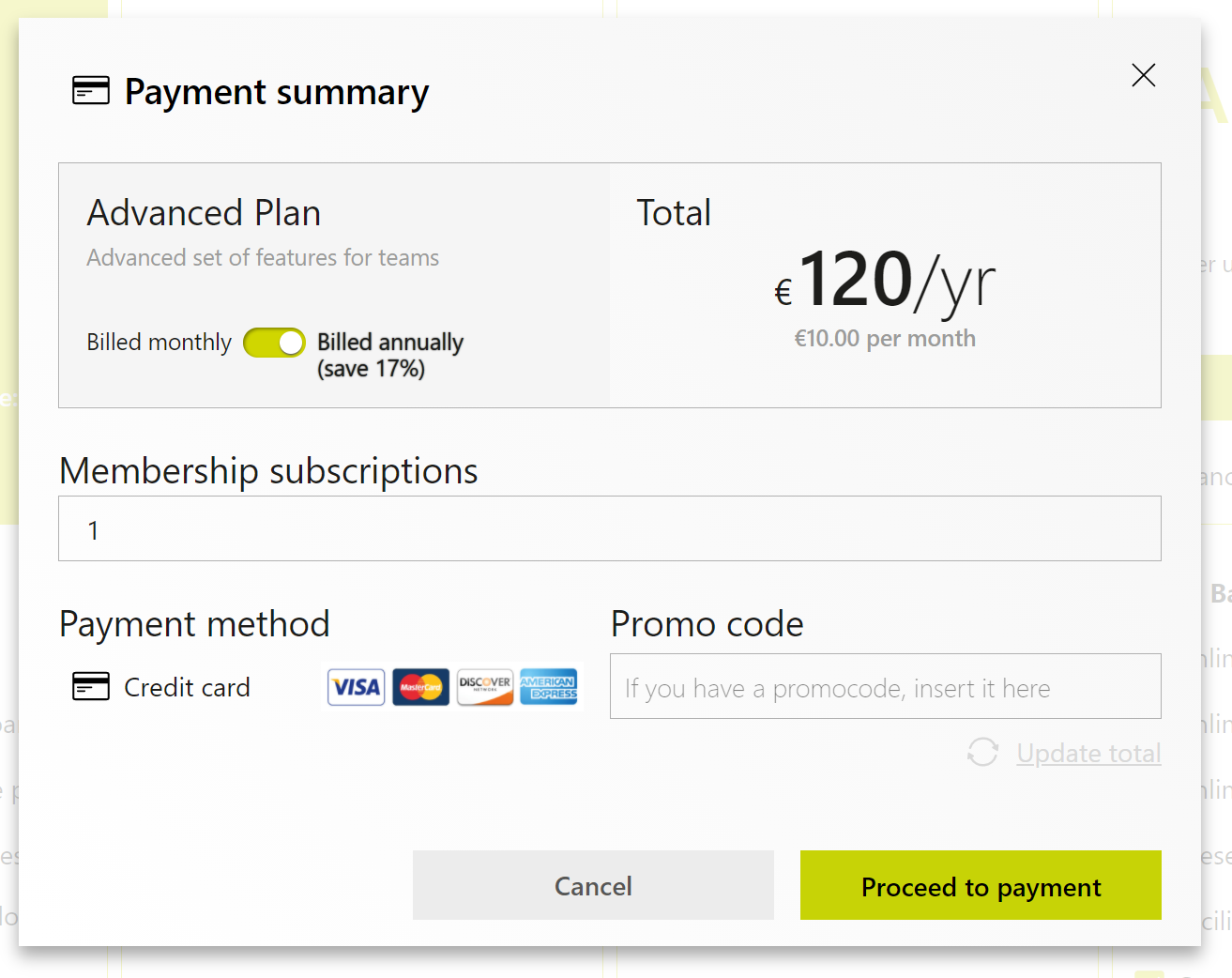 Now you will be redirected to Stripe, where you can pay with your credit card.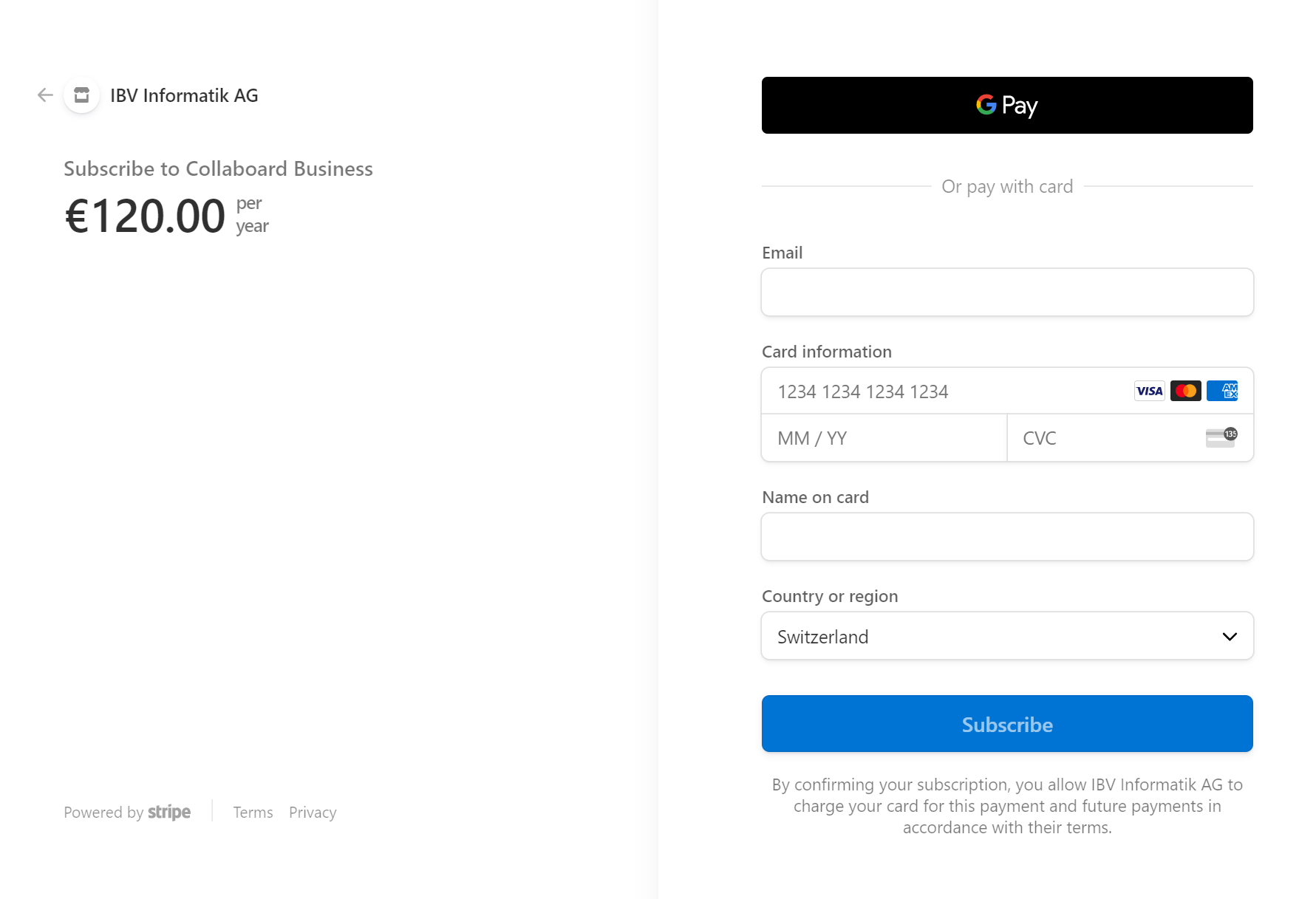 After you have successfully purchased a Collaboard subscription, you will see a new tab where you can manage the users you want to assign a subscription to.

On the plan page, you see the subscription you bought and the next billing as well as the expiration date.