Display user's mouse pointers (User Presence)
With the display of the mouse movement, you see all mouse pointers with the corresponding name, picture, and color of each user. It is useful to have a feeling for the User presence on your board
When people enter your board, you will see their mouse pointer. This feature is on by default. You can disable the mouse pointers of single users or for all users on your board.

To disable mouse pointers, click on the toggle.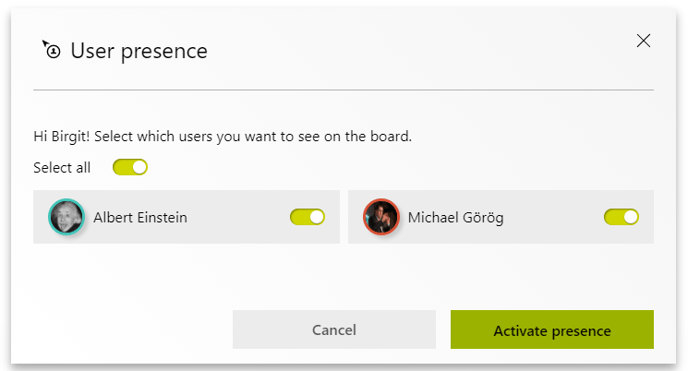 This is an example of how a user's mouse movements are displayed.