Display user's mouse movement
With the display of the mouse movement, you see all mouse pointers with the corresponding name, picture, and color of each user.
If you are more than one user on the board, you can start to display other users' mouse movements.
To activate it, click on the icon on the upper right side of the menu bar.

When you click on the icon, you can choose if you want to display selected users or all: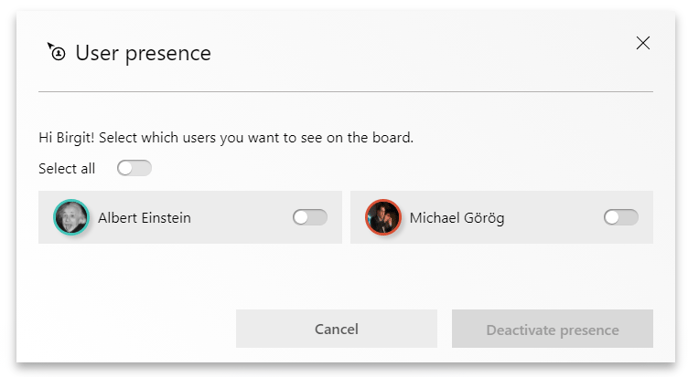 Then move the bar to the right of the users you want to display and click on "activate presence."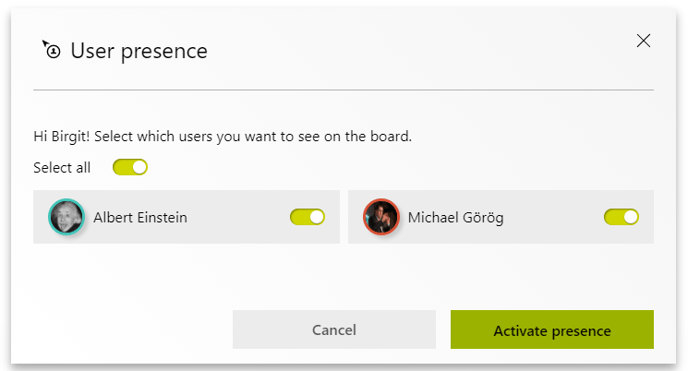 This is an example of how a user's mouse movements are displayed.