How to get the "Floating Toolbar"?
If you enable floating toolbar, you can move the toolbar wherever you like it.
To enable the floating toolbar, go to "Settings"

Set "Floating Toolbar" to "On" or "Off"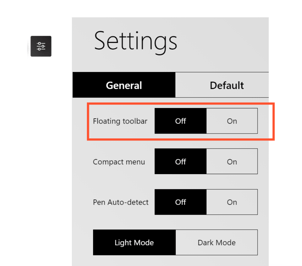 When the floating toolbar is enabled you can move the toolbar around with the mouse or the finger and position it where you want to have it.