When you are the owner of a Collaboard project, or you have the facilitator role (and an Advanced Subscription Plan), you can use the timer.
(1) Click here to start the timer. The default setting is 5 minutes
(2) Here you see the time left
(3) You can add or remove 1 minute from the timer
(4) You can add or remove 5 minutes from the timer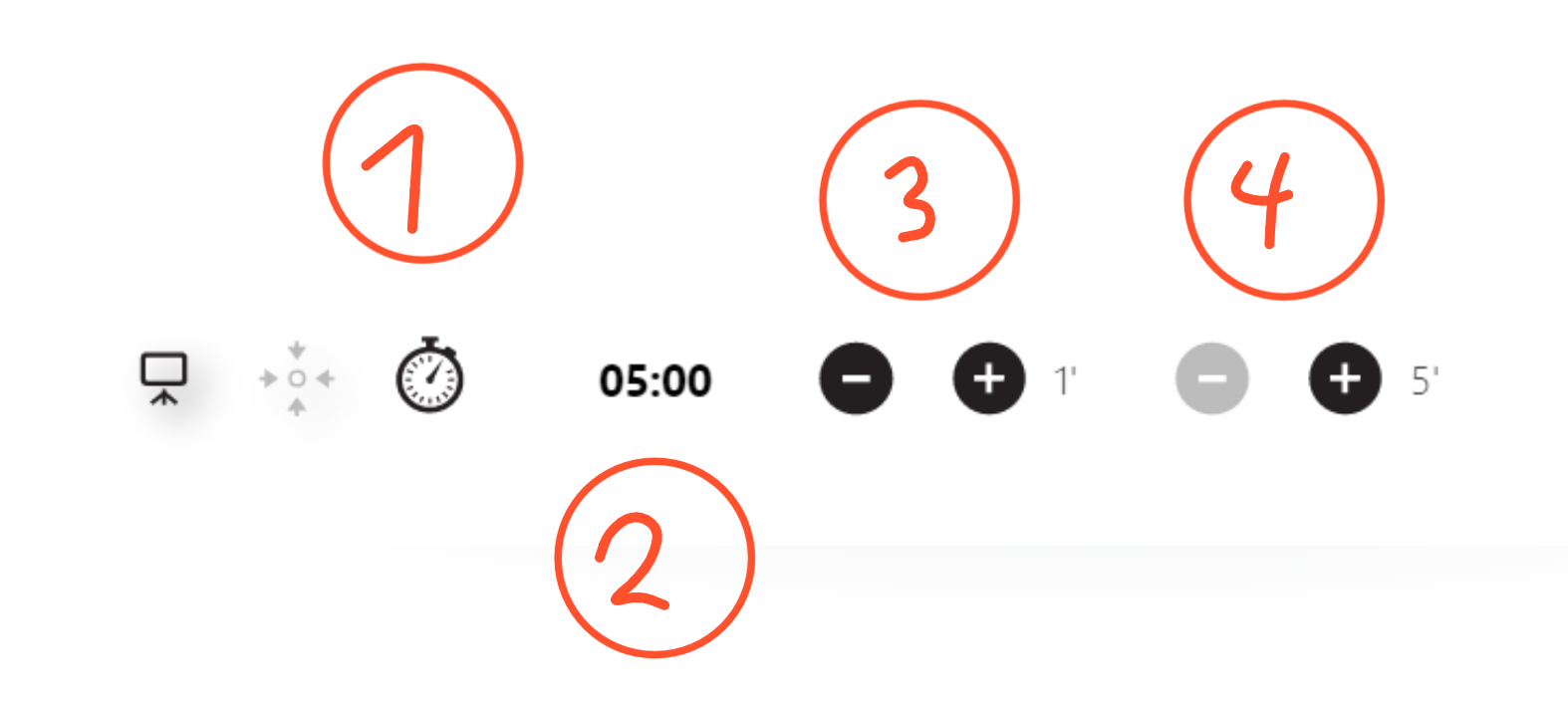 Start the timer
To start the timer, click on the timer icon (1) and then click on "Start timer".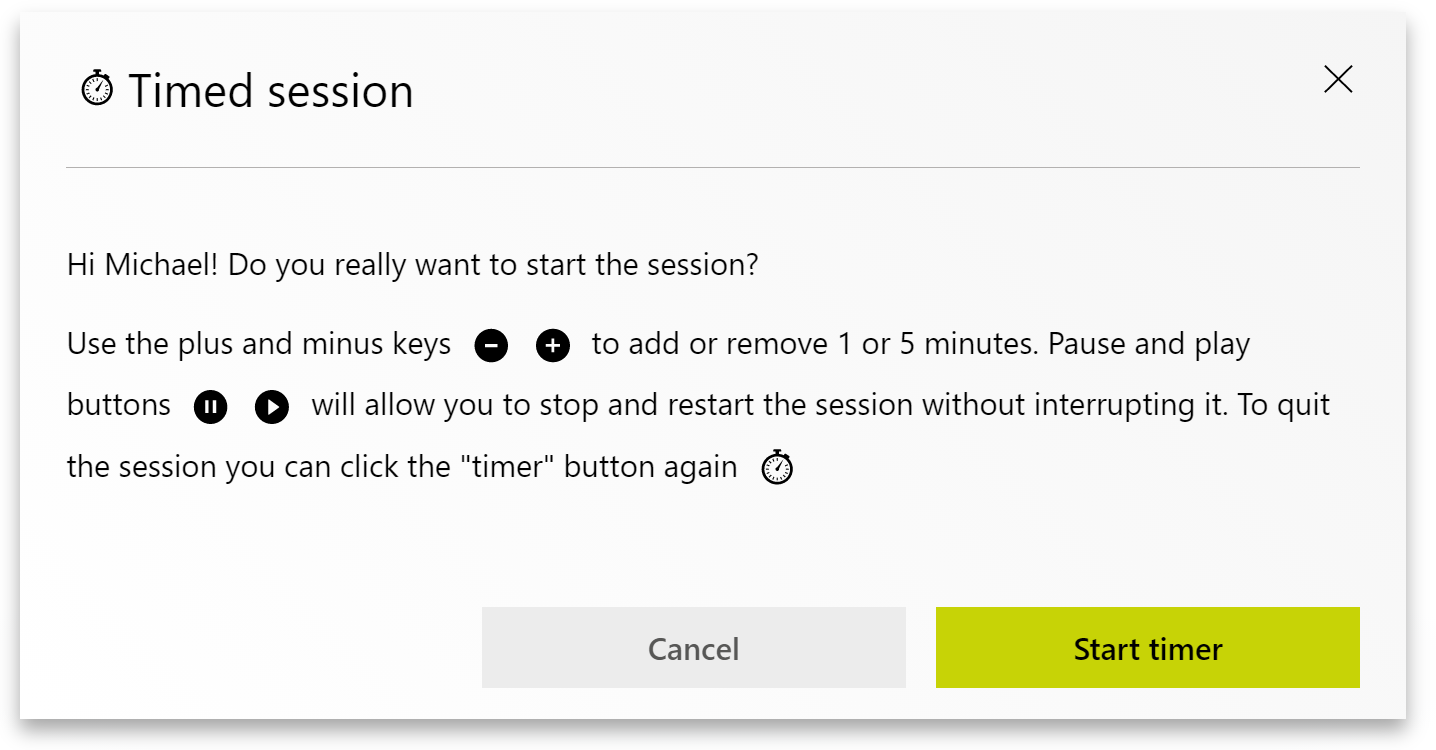 During the last minute the timer starts blinking red.

People who are not the owner of the project and/or do not have the facilitator role, do not see the timer features. When you start the timer, they only see the countdown: