Register with Microsoft
You can use your Microsoft Account to register and login to Collaboard.
To register in Collaboard using your Microsoft Account go to this website:
https://web.collaboard.app/register
Now click on "Register with Microsoft"

You are redirected to the Microsoft "Sign in" form: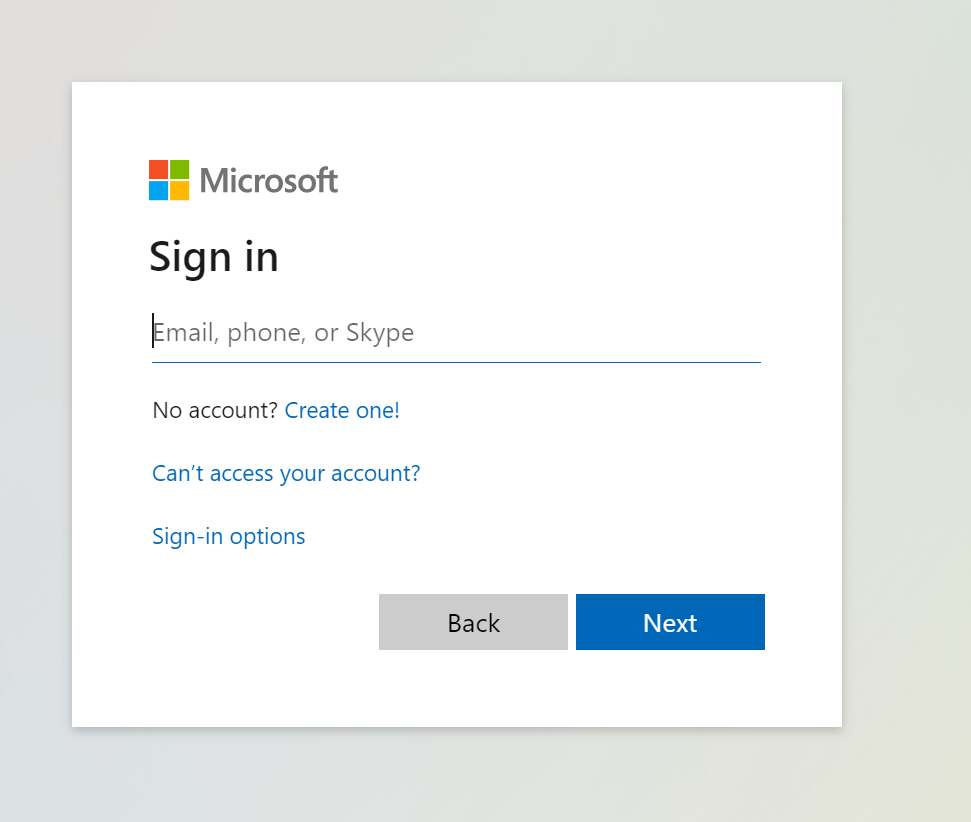 Now enter your Microsoft email and complete the "Sign-up" form. After signing-up with Microsoft you see the following page:
Please enter your company name, choose your preferred language for Collabgoard and accept our Terms and Privacy Policy.
In the end, click on register and your new Collaboard account is verified and active.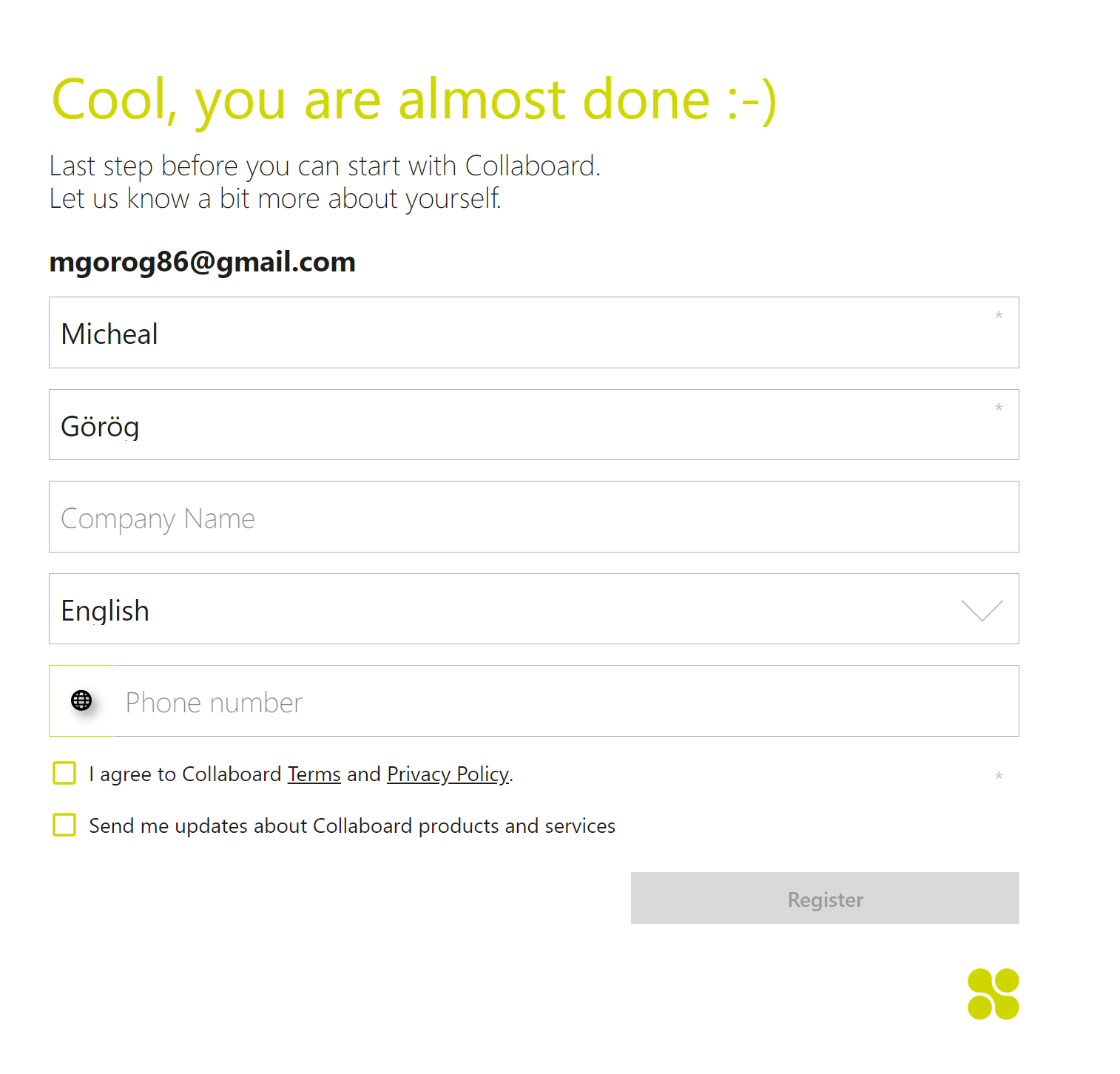 Login with Microsoft
To log in with your Microsoft account to Collaboard go to this website:
https://web.collaboard.app/authenticate
Now click on Log in with Microsoft