Text
To add a text object to the whiteboard click on "Text" in the left toolbar. Now your mouse pointer transforms into a text cursor and you can add the text to the whiteboard and define its size by clicking and dragging on the canvas.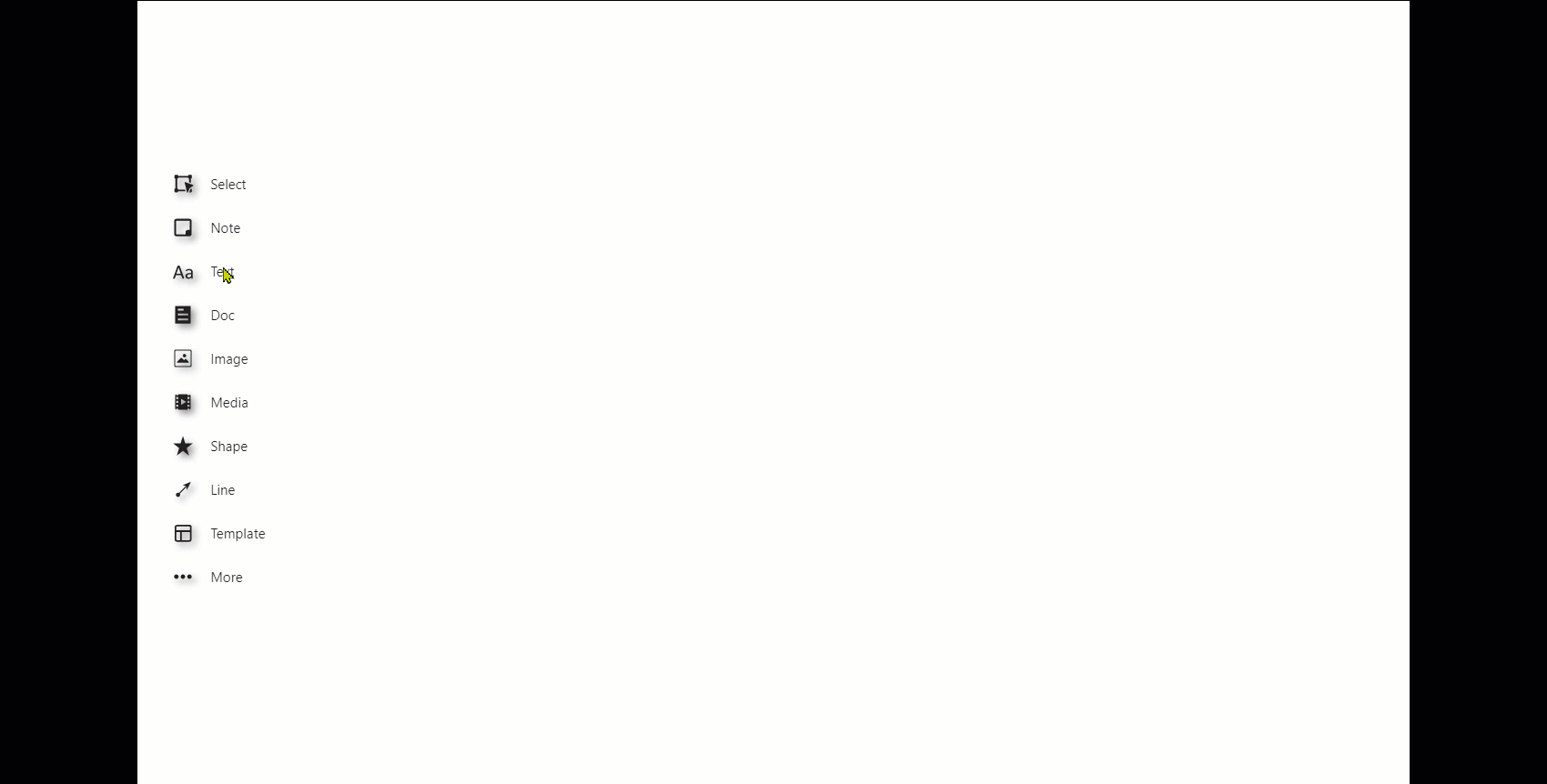 Text Size
The text size changes when you resize a text object with the mouse. Alternatively, you can change the font size by choosing one of the default values or entering a value in the text size field.

Emojis
The text object in Collaboard supports emojis. Either copy & paste the emoji from another website or on a Windows computer use this hotkey:
Windows + .