You can join a Zoom call directly in Collaboard. With this, you have the zoom call window directly on your board.
Important: Only users with a basic or advanced subscription can start Zoom meetings via Collaboard. (If you invite someone as a guest to your board, the guest can join the zoom call in Collaboard as well).
Preparation
You need to create a meeting with Zoom to be able to use the Zoom integration in Collaboard. If you are the host of the meeting, start the meeting in your normal Zoom client.
You need to have the meeting number or invitation link and the meeting password to access the Zoom call directly in Collaboard.
If you are using the waiting room feature, you need to use the normal Zoom client to give people access to the call.
In Collaboard
In Collaboard you find the icon to join a Zoom call on the bottom left next to the other facilitator tools. Click on this icon to start the Zoom call.

Enter the Zoom meeting number or invitation link and the password. Then click on "Join meeting".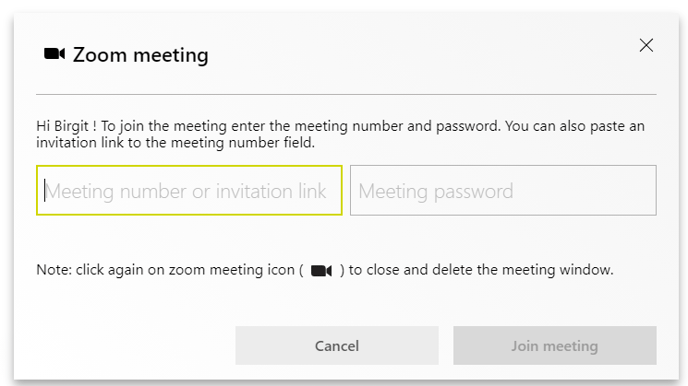 Now a new object appears on your board and you need to click on "Join Zoom meeting".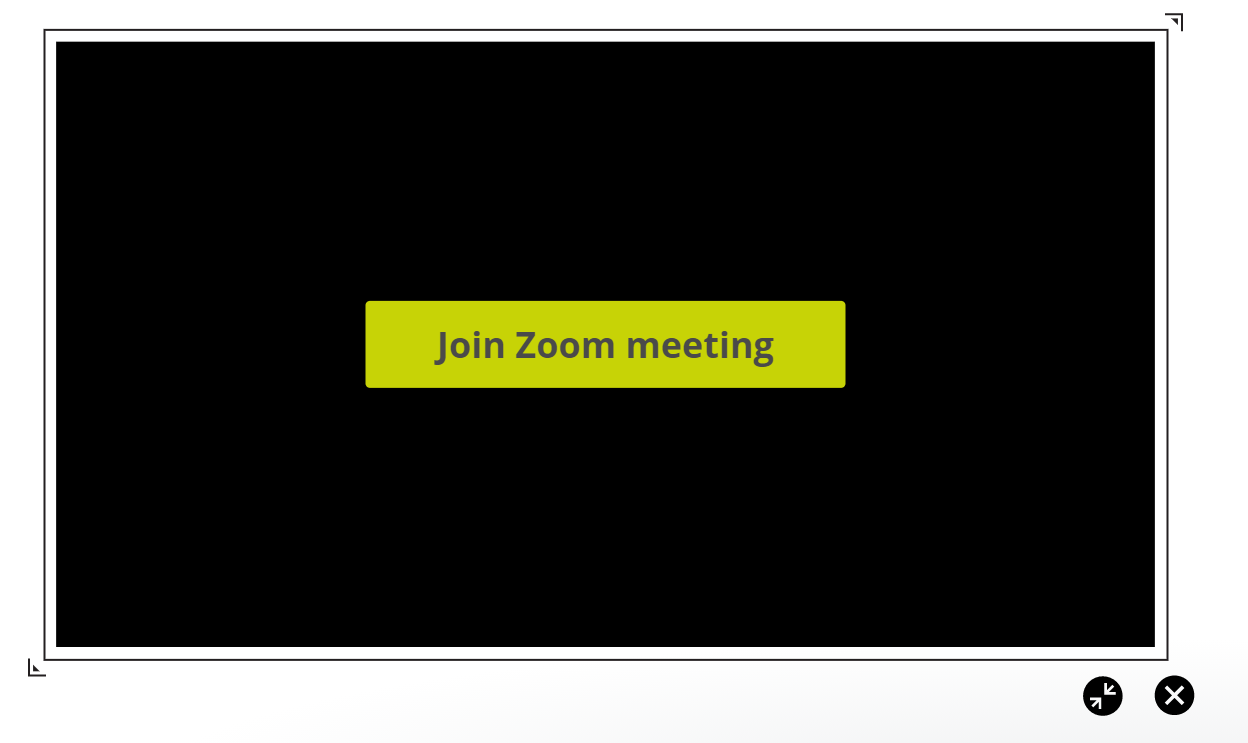 When you joined the meeting you see all have access to the standard tools you know from your Zoom calls, like the chat, screen sharing etc.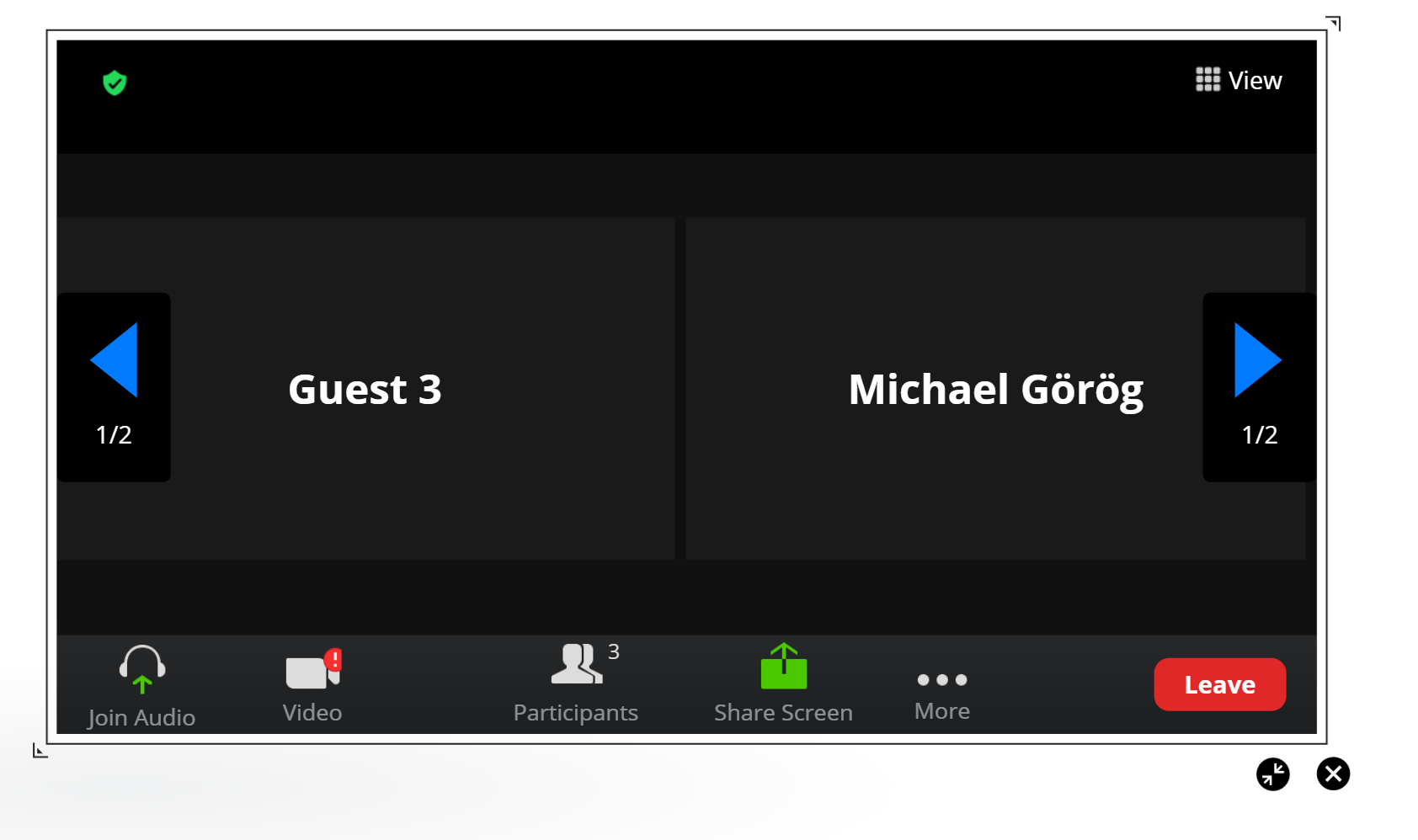 If you want to use the audio and video features of Zoom, you need to start them the first time separately.
Join Audio / Start Video
Click on "Join Audio" or Video. Now you need to give your browser access to your microphone and camera.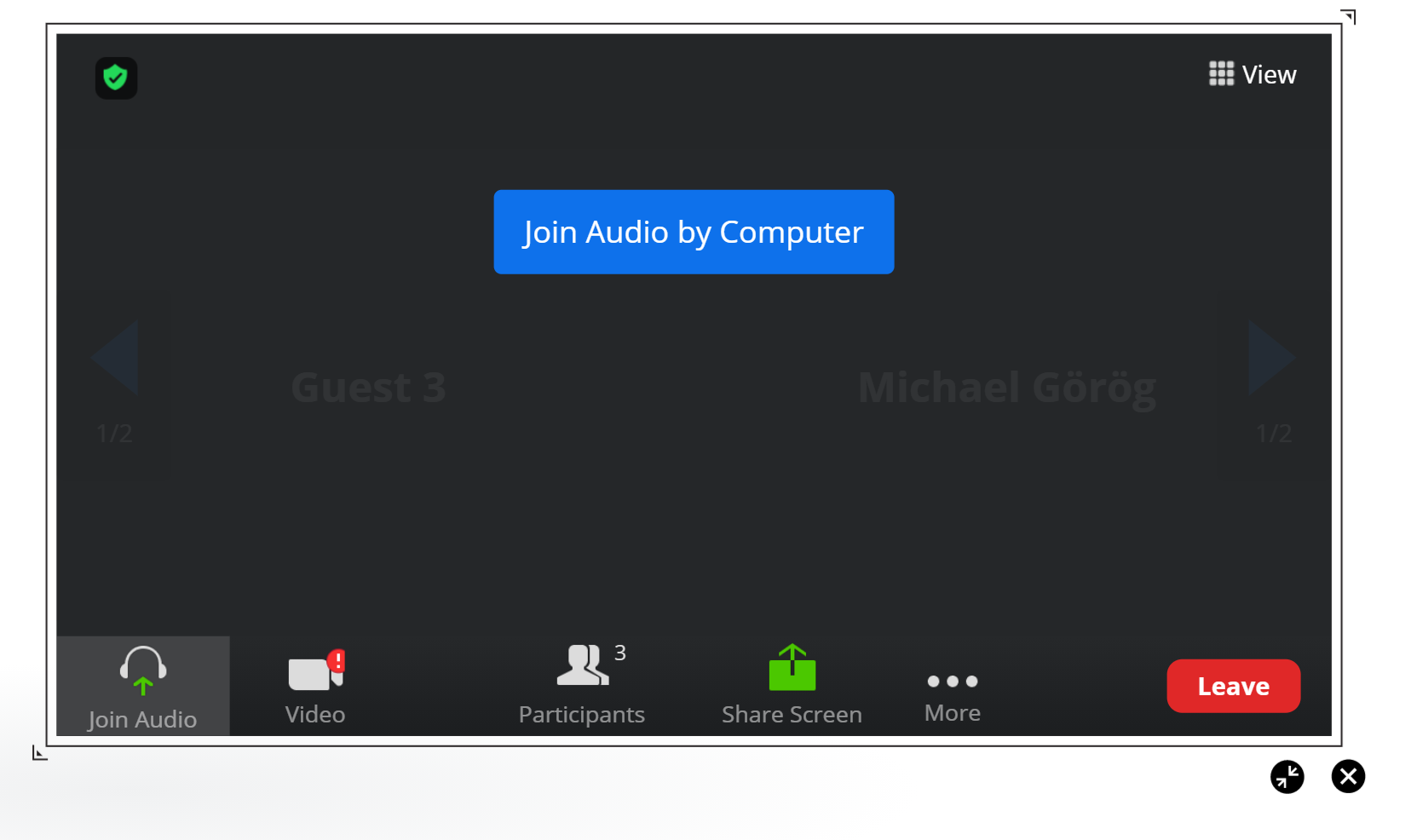 Minimize the Zoom Call Object
The Zoom Call Object stays always on to of all the content on Collaboard and you can position it where you want.
There is an option to minimize the object by clicking on the button with the two arrows on the bottom right of the Zoom object window. When the object is minimized there appears a new button next to the camera icon on the bottom left. With this, you can maximize the Zoom call object again.