It is possible to extract one page or multiple pages from a document. Select the document and click on "Extract" in the context menu. You can
Extract the page you are looking at with "Extract".
Extract a range of pages. Write your page selection as numbers in the text box and click "Extract pages".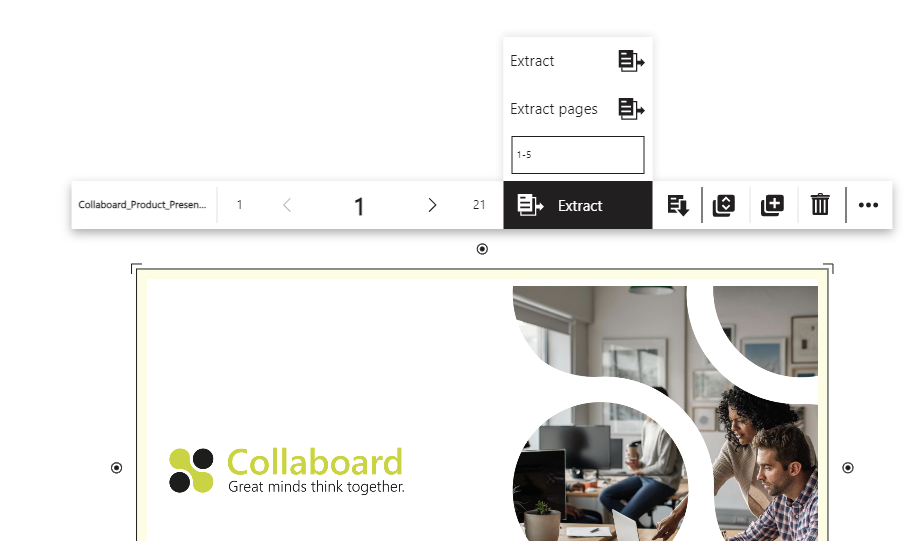 The extracted pages will be added on the right side of your document in a single row.

Tip: "Lock" the extracted pages if you want to continue working with them. Often the drawing function is used here to mark or sticky notes or comments. So you can work perfectly without something moves. If you want to make your documents or the extracted pages available for a document export at the same time, use the "Pin" function.