Learn the different ways how to create sticky notes in Collaboard.
Sticky notes are great for brainstorming, taking notes, or mind-maps. They are very useful, effective, and easy to use.
To create a sticky note, go to the left menu bar, click on " note " and choose a color for your sticky note.
Now your mouse pointer transforms into a sticky note icon, and you can click anywhere on the whiteboard canvas to add the sticky note.
You can add 1, 5, or 10 sticky notes and select squared or rectangle notes.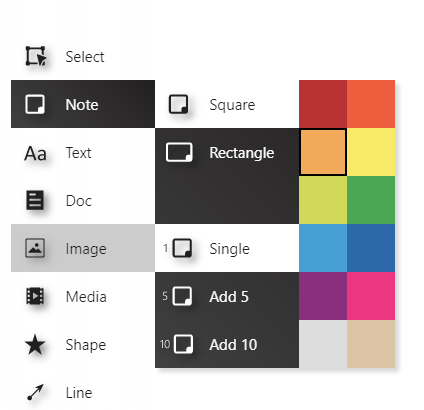 Sticky Note Mouse Pointer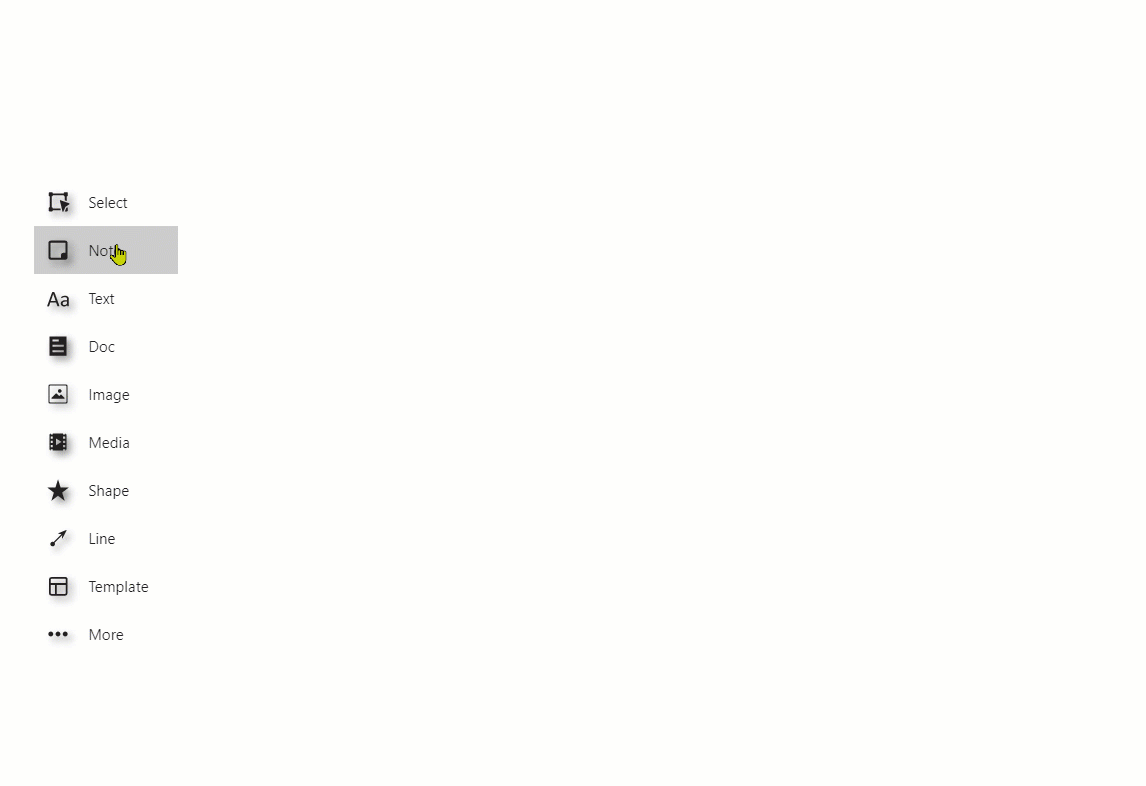 Drag & Drop a sticky note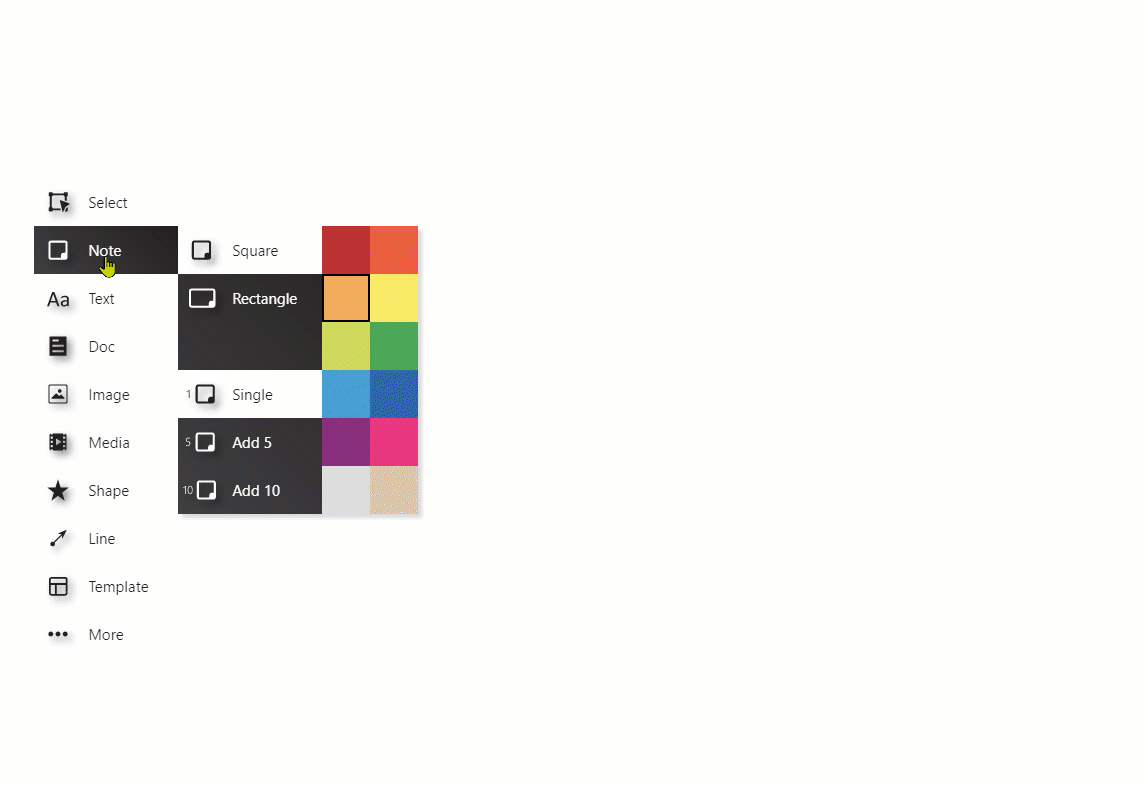 Double-Click to create a sticky note
Collaboard remembers the last action you did. When you add a sticky note you can double-click anywhere on the canvas to create this sticky note again. When you are using double click to create sticky notes, the color of the sticky note is taken from the default color settings for sticky notes.