Collaboard is most fun when working together with other people
Invite other people to your project to work together in real time. Click on the sharing icon to invite other people.

Invite people by email or generate a link for sharing. To generate a link choose the permissions you want to grant the people you are inviting at the begin.

As soon as you choose a permission you can generate the link or QR code: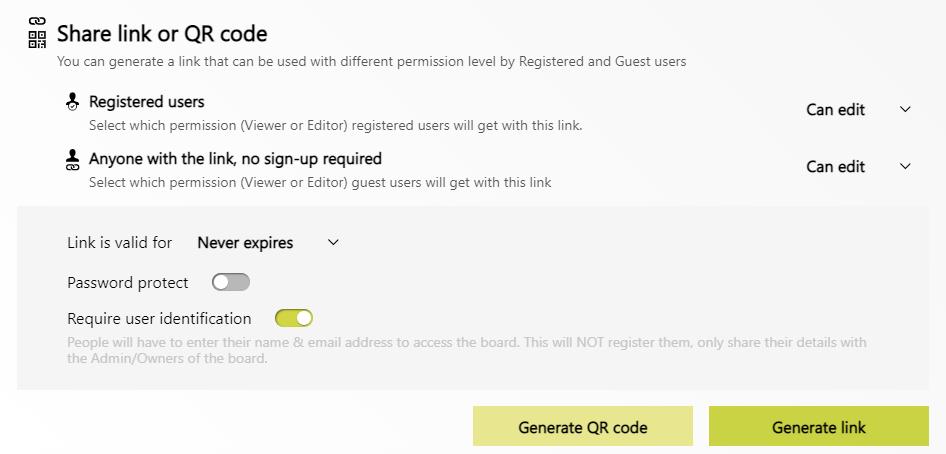 Registered users: Registered users are people with their own Collaboard account.
Invite guests: With this option, the invited persons do not need to have an account.

Different permissions can be created for registered users and guests.
Link ist valid for: You can select how long the link should be valid. If the link is no longer valid, you can no longer access the project with it. If registered users have been invited, they can find the project they have been invited to in their project list, provided they have logged in via the link.
Password protect: Projects can be protected with a password. If the invited persons want to access the project, they must enter the set password.
Require user identification: When inviting guests, the names of the guests are unknown. If "User identification required" is selected, guests must enter a name before joining the project.
Invite people by email
Enter the email addresses of the people who should be invited to the project. People who are invited by e-mail must be registered.

Guests cannot be invited by e-mail.

Set the permissions for the invited people and optionally write them a message.
Manage sharing links
When you create a link it is stored and you can mange it. This allows you to copy an existing link to share it again and you can delete sharing links if you want to remove the access to your Collaboard project via this link.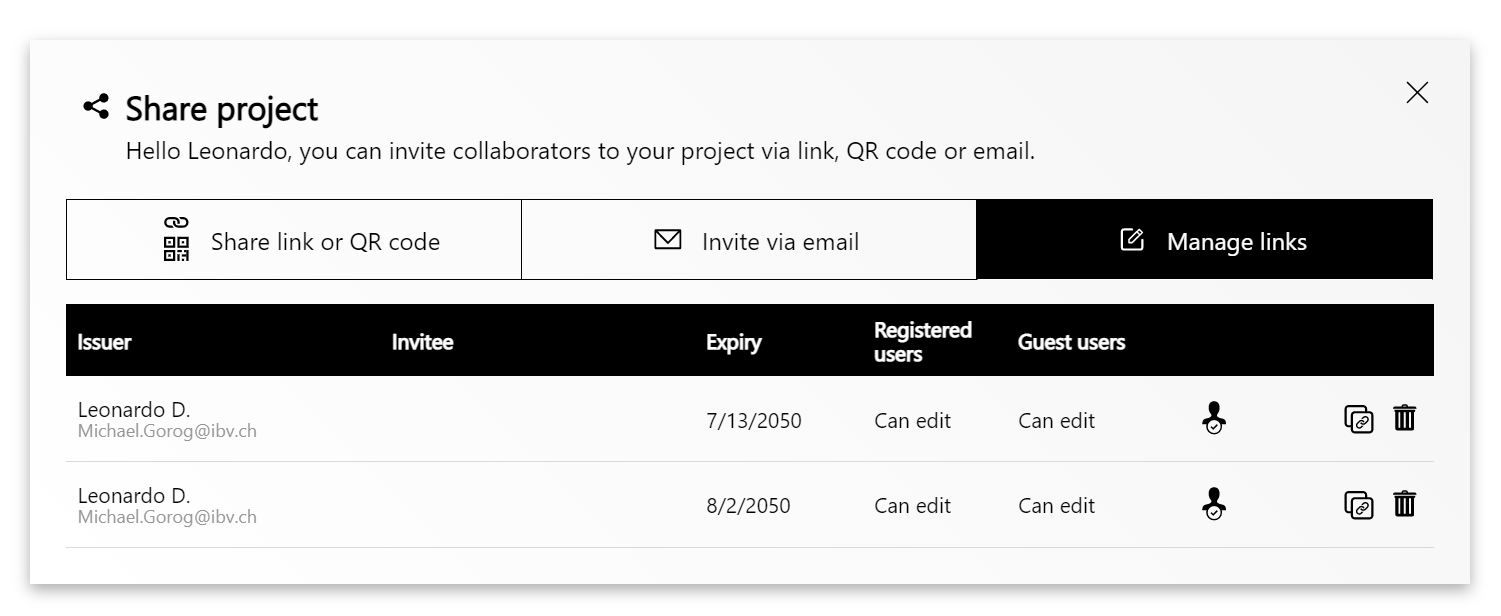 Availability: All subscriptions. Only board owners can manage the links.